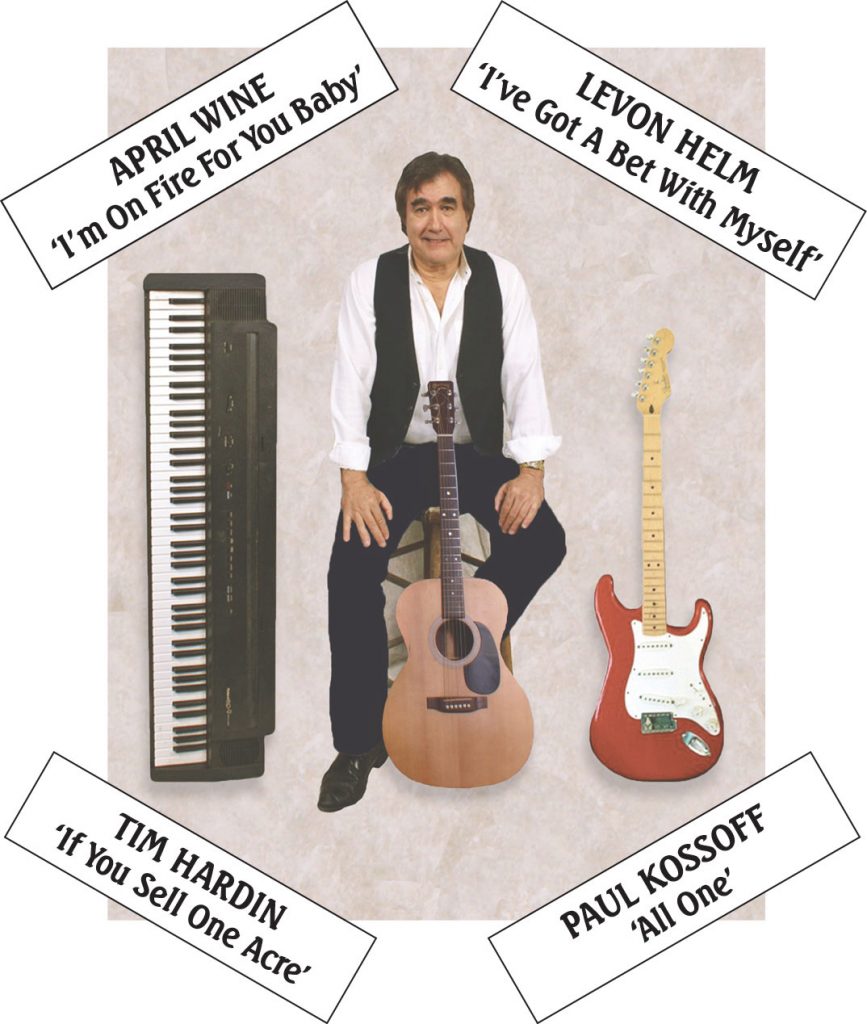 David Elliott, having released two albums on ATLANTIC RECORDS, has appeared on various television shows,
such as THE OLD GREY WHISTLE TEST in England.
He has shared stages with such artists as
RANDY NEWMAN, GORDON LIGHTFOOT, THE KINKS, EARL SCRUGGS, ROXY MUSIC,
MOSE ALLISON, JESSE COLIN YOUNG, KING CRIMSON, SANDY DENNY, TERRY REID, and JUDEE SILL
David also had his original songs recorded by well-known artists such as LEVON HELM,
vocalist/drummer with 'The Band'.
APRIL WINE, established Canadian rock band, had a hit
with David's original song I'M ON FIRE FOR YOU BABY, and it has been featured in three movies,
NEW WATERFORD GIRL, TRAILER PARK BOYS, and BLACK CONFLUX.
"David Elliott's songwriting ranges from good to very good indeed, and his live
performances are simple, direct, mercifully fresh, and he earned his encores"
– Sam Sutherland, BILLBOARD MAGAZINE
David has performed his live music on CARNIVAL CRUISE LINES.
To order David's cd's, click on the CD cover
David Elliott CD 'ALL ONE'
Featuring Legendary Guitarist Paul Kossoff, Lead Guitarist for the band FREE
This CD is a Must for all FREE/ PAUL KOSSOFF fans
David's CD 'STEP ON IT'
Featuring songs co-written with MICK GRABHAM – lead guitarist for Procol Harum, SCOTT BOYER – guitarist/singer with the band Cowboy, and JOHN PERRY – backup singer for Cliff Richard.
'SINGER SONGWRITER' CD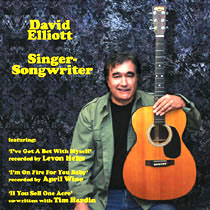 An Unplugged/Acoustic Guitar/Vocal CD.
David performs his original songs that were recorded by well known artists.
'MY TUNES ON THE KEYS' CD
David's original tunes on the keyboard, which include songs that he had the most success with.
David's Country CD
'ON THE COUNTRY SIDE'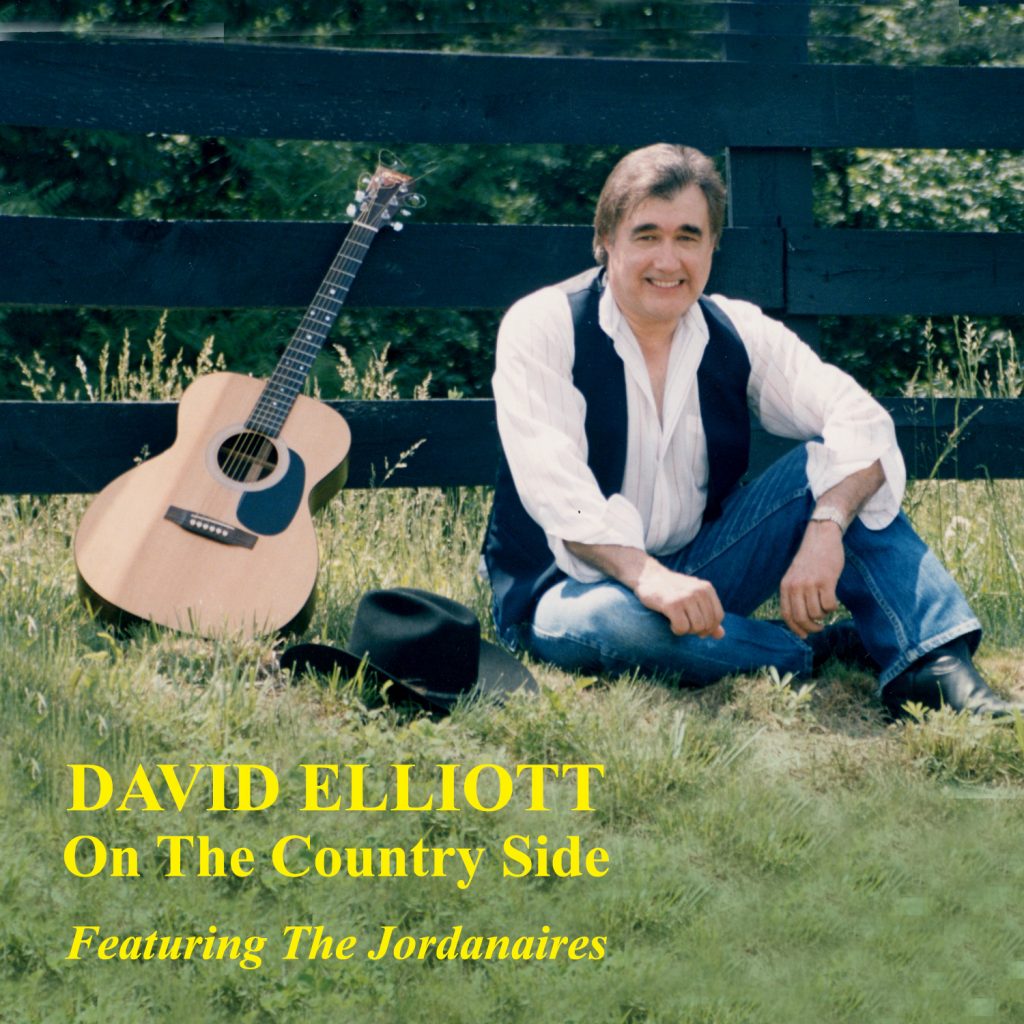 This is a CD for those of you who like their music on the Country Side, featuring THE JORDANAIRES.
David also writes many of the songs on this as well, which shows his versatility in the country vein.
David has recently been inducted into the West Virginia Country Music Hall of Fame.
Two ATLANTIC RECORDS CDs from David's early career in England:
'DAVID ELLIOTT' CD

David's first Atlantic Records album features a string of well known musicians.
"Good singer with tuneful material and good writing sense. Great production by Mick Grabham
(lead guitarist, Procol Harum), and session work from Nigel Olsson (Elton John's drummer),
Dee Murray (Elton John's bass player), David Mattacks, (drummer for Jethro Tull), Rick Wills
(bass player for Peter Frampton and Foreigner) and Albert Lee.
This is a very good album that makes you want to hear more."
RECORD MIRROR
London, England
'SOLID GROUND' CD

David's second Atlantic Records album 'Solid Ground' includes his original
recording of the April Wine hit 'I'm On Fire For You Baby' featuring THE SWAMPERS –
David Hood, Barry Beckett, Roger Hawkins,
Jimmy Johnson, and Pete Carr. Other original tracks include musicians B. J. Cole, John Perry, and Mick Grabham
"David Elliott has a most appealing voice which easily fits into it's surroundings
whether it be straight rock, or else swathed in strings. 'Railway Line', and
'Can't Go Home', really stand out. David Elliott is genuinely a good writer and
you'd be well advised to check this one out."
SOUNDS
London, England
David's 'LONDON TRACKS' CD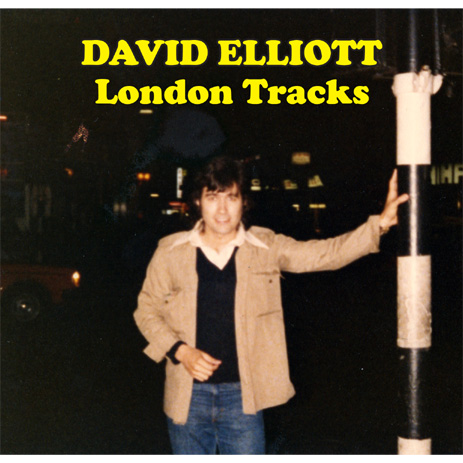 David's 'LONDON TRACKS' CD contains songs that David wrote and recorded in England
after completing his two Atlantic Records Albums.
To order a personalized autographed CD,
please send check or money order –
$15, £15 or €15 (Free Shipping)
to:
David Elliott
P.O. Box 3612,
Winchester, Virginia 22604 (USA)
Please specify which CD(s) you would like to purchase