BIO
There will always be the need for songwriters in the Rock genre and when looking through any artist's recorded catalogue you are likely to find a number of 'covers' by songwriters with unfamiliar names.  David Elliott has been busy writing and recording for many years with a variety of artists, and he had two solo albums released in England on Atlantic Records ('David Elliott' & 'Solid Ground').
David has numerous credits to his name and some of the songs performed here have a certain notoriety. His composition of 'I'm On Fire For You Baby' was recorded by established Canadian rock band April Wine, who had a top ten hit with it, and it was recently placed in a third movie. Also Mick Grabham, lead guitarist with Procul Harum recorded it, and it is on his latest album 'Mick The Lad'.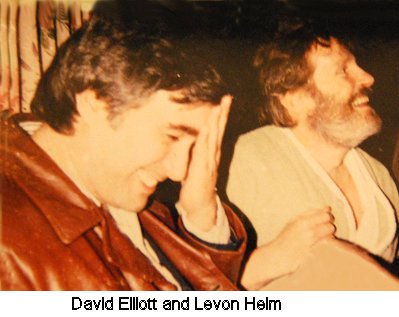 Another of David's originals, 'I've Got A Bet With Myself' was recorded by Levon Helm, drummer and vocalist with 'The Band' and David's version was also included on his 'All One' CD. Also included is a song David co-wrote with legendary singer/composer Tim Hardin (of 'If I Were A Carpenter' and 'Reason To Believe' fame), called 'If You Sell One Acre'.
While living in England in his 20″s, David recorded with legendary guitarist Paul Kossoff. Free had broken up and after Paul's initial solo album 'Back Street Crawler' in 1974 he was trying to put a new band together. Featured here for the first time is the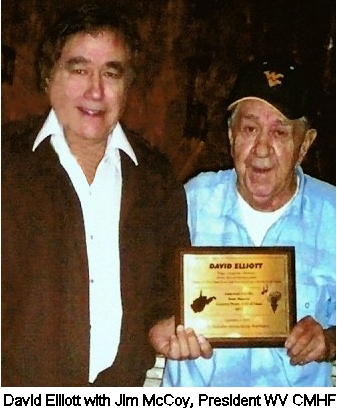 David Elliott original 'AlI One' also recorded with Paul Kossoff during the same period.
The majority of the tracks on his 'All One' CD were recorded in Muscle Shoals, Alabama and utilize some fine musicians such as David Hood, a well known bass player who has played on many classic soul and rock hits, and Scott Boyer, a noted songwriter/guitarist.
David has a variety of CD albums that include his My Tunes On The Keys (keyboard album), On The Country Side (recently David has been inducted into the West Virginia Country Music Hall of Fame), and many other CD's in different genres that show David's musical versatility.
Still performing live, writing and recording, and having other artists record his original songs, the music still goes on.